Your Source for Eye and Vision Exams in Colorado Springs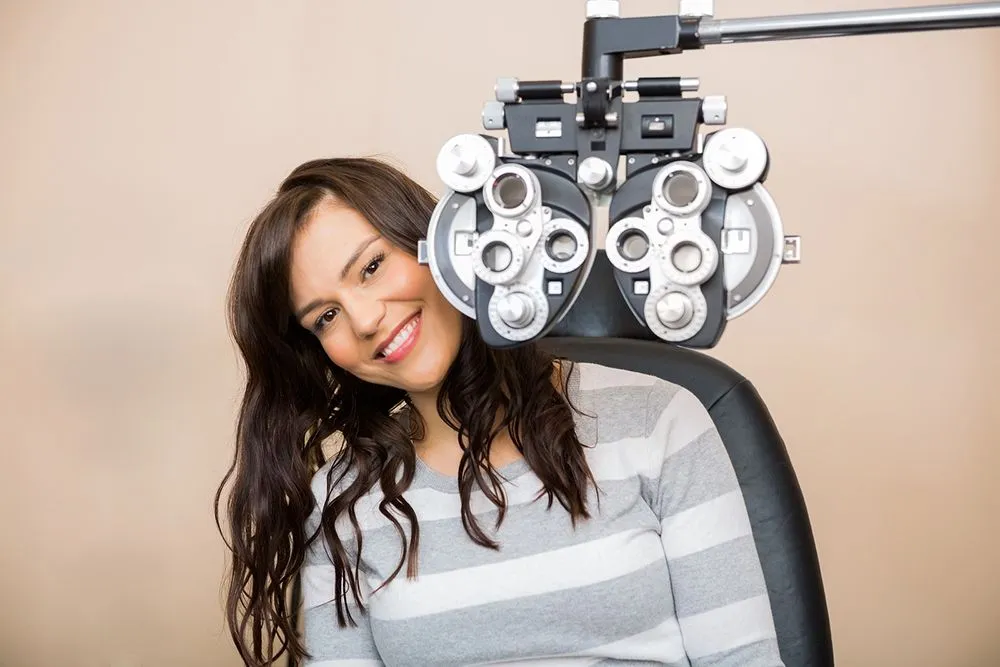 Even if you weren't surrounded by the amazing scenery and other sources of beauty Colorado has to offer, you would always want to enjoy optimal vision. But problems in eye health, eye function, or visual acuity can interfere with your ability to experience the world -- and those problems may be present long before you're aware of them. That's why it's so important to get your eyes and vision checked on a regular basis. Our optometrist physicians at Chapel Hills Vision Clinic are happy to serve as your family's source for eye exams in Colorado Springs.

How Eye Exams Can Save Your Sight
You might naturally schedule an eye exam if you were experiencing noticeable changes in your eyesight -- as well you should, since these changes may indicate an acute problem. But by the time you actually notice such symptoms, an eye diseases may already have been at work for months or years, slowly (and possibly permanently) destroying your ocular function. For example, diseases such as as glaucoma, diabetic retinopathy, and macular degeneration may cause significant vision loss only after much damage is already done. An annual eye exam allows us to spot these problems right at the beginning, giving us a chance to administer sight-saving treatments that get them under control.
Eye exams aren't just for working age-adults. Seniors need annual exams to keep on top of age-related eye diseases and disorders such as cataracts and macular degeneration. Kids also need periodic eye exams during the formative years when their eyes and brain and still learning how to work together. Problems during these years can interfere with coordination, balance, vision development, and academic performance.

Eye Exams for All Ages
Chapel Hills Vision Clinic can administer comprehensive annual eye exams for patients of all ages. These exams typically start in infancy, followed by exams at age 3 and when your child is ready for school. Pediatric eye exams pay special attention to screening for common childhood vision problems such as strabismus, amblyopia ("lazy eye"), functional/coordination errors, and ptosis (a droopy eyelid that blocks vision). We also look for common refractive errors such as nearsightedness. Older kids and adults can expect to receive:

Eye function testing - A series of easy, painless tests can show us how well your eyes are teaming, tracking, and focusing.
Eye health evaluation - Pupil dilation lets us see large areas of the retina and inner eye to check for diseases. We also check the front of the eye and pressure levels within the eye.
Visual acuity testing - The tried-and-tried eye chart reveals your ability to see clearly at various distances, telling us whether you have nearsightedness, farsightedness, presbyopia or astigmatism.
Schedule Eye Exams in Colorado Springs Today
Now that you know the major role eye exams can play in maintaining your family's vision, schedule those eye exams in Colorado Springs today. Call Chapel Hills Vision Clinic at (719) 599-5083!